(ALKCV0979)
Last Updated: Over a year ago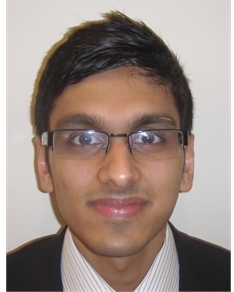 Date of Birth:
28 Aug, 1991
Nationality:
United Kingdom
Location:
London, United Kingdom
You must be registered as a company with a wasl package to view contact information
My long-term goal is to complete the PMP/Prince2 qualifications as I would like to become a project manager in a multi-national company within the next 2-3 years.
One year experience working in Projects environment in Financial services.
Assisting Project Lead and Technical staff on two UNIX projects.
Education
• 2012 - Bachelors, Business Management
Kingston University
( GPA: 3.3/4 )
London, United Kingdom
Professional Experience
• Projects Administrator, Fidelity Worldwide Investment
Date Employed: Jan 2013 - Apr 2014
London, United Kingdom
// Roles & Responsibilities:
Since joining Fidelity Worldwide Investment in January 2013, I have been assisting the project co-ordinator on a UNIX patching project and since September 2013 in parallel on the UNIX decommissions project. This role involved liaising with various application and business teams in the organisation, in order to agree downtime to patch UNIX servers. Part of this involves informing the relevant teams of the importance of patching and how this can benefit/disadvantage their projects. Therefore, I would need to engage with members across various levels in the Technology department to ensure they understand the patching procedures and assist with their queries. Occasionally, this will mean engaging with Project managers/Senior managers as escalation points when facing difficulty in meeting targets/deadlines or struggling to gain responses from other teams. Internally, I would have to produce statistical reporting on a weekly basis in order to justify why said targets are met/not met and discuss with my project lead on resolutions to meet targets going forward. Likewise, I would need to produce monthly reports to show the Associate Director/Team leads progress of decommission work using MS Excel graphs.
Skills & Languages
English, Native
Urdu, Advanced
Hindi, Advanced
Projects, Activities & Volunteering
Vice-President of Pakistani Society at Kingston University, 2012
Interests & Hobbies
Watching Sports, Cricket, Gym, Going to Movies, Eating Out