(ALKCV0062)
Last Updated: Over a year ago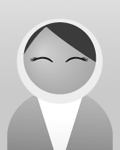 Date of Birth:
04 Jul, 1994
Nationality:
Saudi Arabia
Location:
Jeddah, Saudi Arabia
You must be registered as a company with a wasl package to view contact information
I am a college student. studying Speech, language and hearing sciences. I like to learn many experiences so i can start my own job in the future, which will help me to improve my skills and myself.
Education
• 2012 - High School,
علمي
مدرسة المستقبل
( GPA: 92 )
Jeddah, Saudi Arabia
| | | |
| --- | --- | --- |
| Course Name | Institute Name | Year of completion |
| AC MAC | Alshafi | 2013 |
| korean languge | korean international school | 2013 |
Professional Experience
•
تنظيم ملفات الموظفين
,
أسيج للتأمين
Date Employed: Jan 2010 - Jan 2010
Jeddah, Saudi Arabia
Interests & Hobbies
Renting Movies, Relaxing, Listening to Music, Volunteer Work, Crafts, Eating Out, Billiards, Camping, Entertaining, Shopping, Photography, Sewing, Going to Movies, Dancing, Swimming, Traveling, Beach, Reading, Writing, Languages, Theater, Sleeping, Playing Music, Dining, Tennis, Computer, Watching TV, Family Time, Yoga