(ALKCV0593)
Last Updated: Over a year ago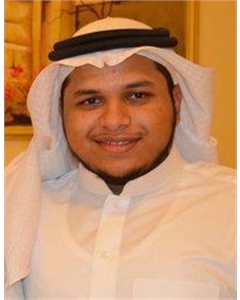 Date of Birth:
20 Nov, 1990
Nationality:
Saudi Arabia
Location:
Jeddah, Saudi Arabia
You must be registered as a company with a wasl package to view contact information
Looking forward a challenging position in reputable organization to develop my skills in designing and implementing industrial engineering tools including Design of Experiment, Linear Programming, Balanced Scorecards, Six Sigma, Business Process Reengineering (RE),Time Study, Work Study, Human Factor Engineering, and production planning and control.
Computer:Proficient in Excel, Word & PowerPoint. Database program (ORACLE), Simulation program (Arena), Analysis Program (Minitab and QM for windows), Designer program (Adobe Photoshop), Video production program (Sony Vegas), Working knowledge in programming languages (SQL).
Presentation:Proficient in Producing engineering and business reports and presentations.
Analysis& Evaluation:Excellent in data analysis and Problem-Solving (Six sigma).
Organizational:Competency in time management with good command in dealing with (Microsoft project).
Languages:English/Arabic (Native Language).
Interpersonal/Communication:Working well as a team member in any setting and have good communication skills.
Achieved second place in University Star Competition(KAU).
President of Khotwah youth club(Districts Centers Association)(Jeddah).
President of media committee at KAU scouts & Khotwah club(Jeddah).
Medal of Excellence of Hajj Public Service camp in Arafat(Makkah).
Organizing of Messengers of peace conference(KAUST).
President of students affairs dean legation(Dammam).
Organizing the second scientific conference for students of higher education(Hilton, Jeddah).
Participant in Jeddah torrents victims helping(Jeddah).
Medal of Excellence of Hajj Public Service camp in Mina(Makkah).
Education
• 2013 - Bachelors, Industrial Engineering
King Abdulaziz University
( GPA: 4.48 )
Makkah, Saudi Arabia
// Graduation / Research project:
Senior project about "Determining the Standard Time for production Line at Jameel Accessories & Customization Center".
Skills & Languages
Database program (ORACLE)
Simulation program (Arena)
Analysis Program (Minitab and QM for windows)
Designing program (Adobe Photoshop)
Video production program (Sony Vegas)
Working knowledge in programming languages (SQL)
Problem-Solving (Six sigma)
Proficient in Excel, Word & PowerPoint
Arabic, Native
English, Fluent
Exhibitions & Workshops
Engineering Day 2012, 2012
Entrepreneurship, 2013
Organizing of Messengers of peace conference, 2011
Organizing the second scientific conference for students of higher education, 2011
Participant in Jeddah torrents victims helping, 2009
Projects, Activities & Volunteering
Senior project , 2013
Entrepreneurship, 2013
Eng. Day 2012 (organizing team), 2012
Mental maps, 2010
Mission, Vision And Values, 2009
President of Khotwah youth club(Districts Centers Association), 2013
President of media committee at KAU scouts & Khotwah club, 2010
Organizing of Messengers of peace conference, 2011
President of students affairs dean legation, 2011
Organizing the second scientific conference for students of higher education, 2011
Participant in Jeddah torrents victims helping, 2009
Achieved second place in University Star Competition, 2012
Medal of Excellence of Hajj Public Service camp in Arafat, 2011
Medal of Excellence of Hajj Public Service camp in Mina, 2009
Accomplishments
Achieved second place in University Star Competition, 2012
Certificate outweigh, 2011
Medal of Excellence of Hajj Public Service camp in Arafat, 2011
Medal of Excellence of Hajj Public Service camp in Mina, 2009
Memberships
Saudi Arabian Scouts Association
Student Dormitory Club
King Abdulaziz University Rovers Club
Khotwah Youth Club
Talents Center of Ministry of Education
Districts Centers Association
Interests & Hobbies
Beach, Biking, Billiards, Blogging, Boating, Bowling, Camping, Computer, Crafts, Exercise, Family Time, Fishing, Gardening, Going to Movies, Golf, Hiking, Horseback Riding, Housework, Hunting, Languages, Listening to Music, Motorcycling, Painting, Photography, Playing Music, Public Speaking, Reading, Relaxing, Religion & Activities, Running/Jogging, Shopping, Skiing, Socializing, Swimming, Team Sports, Theater, Traveling, Video Gaming, Volunteer Work, Walking, Watching Sports, Watching TV, Working on Cars, Writing