(ALKCV0571)
Last Updated: Over a year ago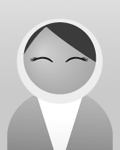 Date of Birth:
11 Apr, 1990
Nationality:
Saudi Arabia
Location:
Jeddah, Saudi Arabia
You must be registered as a company with a wasl package to view contact information
To obtain a challenging position that would utilize any abilities and educational background. Also, to improve the society by improvement of my self first. Appling ability as possible to achieve the company aims.
Education
• 2013 - Bachelors, public administration-organIzation manag &ADM.DEVEL
KING ABDULAZIZ
( GPA: 4.33 )
Jeddah, Saudi Arabia
| | | |
| --- | --- | --- |
| Course Name | Institute Name | Year of completion |
| Quality Career Success Skills | KING ABDULAZIZ | 2013 |
| How to Shop for a labor market | KING ABDULAZIZ | 2013 |
| Keys to professional success | KING ABDULAZIZ | 2013 |
| THE ART SECRETARIAL WORK | KING ABDULAZIZ | 2012 |
| Power Variation | KING ABDULAZIZ | 2012 |
| At the gate of work opportunities for life | KING ABDULAZIZ | 2012 |
| ACCESS | AL FANAR | 2012 |
| INTERACTVE PRESENTATIONS | KING ABDULAZIZ | 2011 |
Professional Experience
• administration, JEDDAH CHAMBER
Date Employed: Mar 2012 - Apr 2012
Jeddah, Saudi Arabia
// Roles & Responsibilities:
مدخل بيانات,كتابة تقارير 
Interests & Hobbies
Computer, Exercise, Photography, Traveling, Volunteer Work, Watching TV