(ALKCV1483)
Last Updated: Over a year ago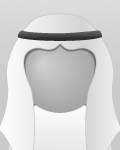 Date of Birth:
09 Aug, 1989
Location:
Ajman, United Arab Emirates
You must be registered as a company with a wasl package to view contact information
Pursue a progressive career in electrical engineering and operations management at a leading company that offers opportunities for growth and professional development.
Education
• 2015 - Bachelors,
Electrical Engineer
Damascus University
( GPA: 76/100 )
Damascus, Syria
Professional Experience
•
Electrical Engineer
,
Total Quality
Date Employed: Jul 2015 - Apr 2016
Dubai, United Arab Emirates
// Roles & Responsibilities:
- Preparing the electrical BOQ.
- Preparing the electrical shop drawing and load schedule.
- Preparing materials submittal.
- preparing and follow up the progress of the site work.
- testing and commissioning of the wiring installation, light fixtures, switch and
sockets.
- Coordination between the Civil and MEP works to avoid any contradicting by
daily meeting.
- Dealing with consultant in order to get the required approvals.
Dealing with material suppliers and searching for new supplier to get the high
quality approved material in low cost prices.
•
Electrical Engineer
,
Ekram Trading
Date Employed: Aug 2012 - Jul 2015
Sharja, United Arab Emirates
// Roles & Responsibilities:
Main Responsibilities / Achievements:
1- Supervise the team work to achieve the work at high level.
2- Handling customer's inquiries and follow up the services.
3- Modify the drawing to match the best circumstances.
4- Testing and commissioning of installation of electrical fixtures