(ALKCV1206)
Last Updated: Over a year ago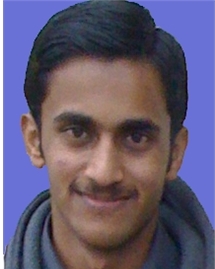 Date of Birth:
14 Nov, 1992
Location:
Rawalpindi, Pakistan
You must be registered as a company with a wasl package to view contact information
My intention at this step would be to learn new things related to my profession. As it is a technical field, one has to be updated because the technology changes often. It is my responsibility to learn and adopt the new technology. I am a fast learner.
Android Developer
Public Relation Officer
DBA
.Net Developer
Professional Experience
• Team Lead / Smart Phone Developer, 4Tech Developers
Date Employed: Oct 2014 - Current
Rawalpindi, Pakistan
// Roles & Responsibilities:
Team Lead
Smart Phone Developer
Recruitment and Selection
• Public Relation Officer (Internee), BETHAK ORGANIZATION
Date Employed: Feb 2014 - Jul 2014
Rawalpindi, Pakistan
// Roles & Responsibilities:
Team Leadership
Public Speaking
Persuading
Human Relations
Problem Solving
And Media Processes
• Android Developer, Soft Inventions
Date Employed: Nov 2013 - Jan 2014
Rawalpindi, Pakistan
// Roles & Responsibilities:
Team Work
Android App Development
Education
• 2014 - Bachelors, BS(CS)
University of Arid Agriculture Rawalpindi
( GPA: 2.8/4 )
Rawalpindi, Pakistan
// Graduation / Research project:
Snapchat App for Android
• 2010 - Diploma / Certificate, FA
Federal Kintaar Collge
( GPA: 55/100 )
Rawalpindi, Pakistan
| | | |
| --- | --- | --- |
| Course Name | Institute Name | Year of completion |
| MS Excel | alison.com | 2012 |
| MS Access | alison.com | 2012 |
Skills & Languages
Android App Development
C# Development
Graphic Design
Java
Wordpress
MS Office
Typing and 60 WPM
English, Fluent
Urdu, Native
Projects, Activities & Volunteering
Snapchat Andorid, 2014
Finger Paint Android, 2014
Alarm System Android, 2014
Mood Detector, 2014
Color Blindness Test Android, 2014
Lie Detector Android, 2014
Tic Tac Toe Android, 2014
Image Processing and Filters Android, 2014
Hangman c#, 2013
Snake Game c#, 2013
Tic Tac Toe c#, 2013
Interests & Hobbies
Programming, Reading Books, Cricket