(ALKCV1020)
Last Updated: Over a year ago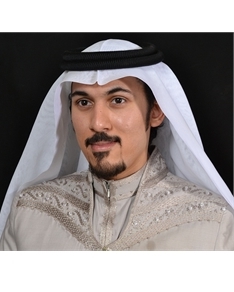 Date of Birth:
10 Sep, 1991
Nationality:
Saudi Arabia
Location:
Jeddah, Saudi Arabia
You must be registered as a company with a wasl package to view contact information
Career objective: • Seeking a full-time job in which I can apply my skills and educational background knowledge in the field that matches my major. • Great desire to work in government or private sector including companies and establishments as these go with my nature and ambitions. • Great aspiration to develop myself within courses,
Education
• 2014 - Bachelors, Finance
university of Business and Technology
( GPA: 3.90/5 )
Jeddah, Saudi Arabia
Professional Experience
• administrator assistance , Euro consult company
Date Employed: Jan 2013 - Current
Jeddah, Saudi Arabia
Skills & Languages
• Good communication with employees and clients
• Work in team and individual
• Good at presenting subjects and making slides presentation using PC.
• Solving small problems easily and quickly
• Using computer programs very well (Widows – Microsoft office – Internet).
Arabic, Native
English, Advanced