(ALKCV1011)
Last Updated: Over a year ago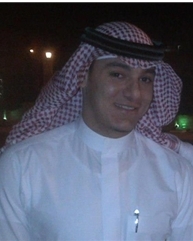 Date of Birth:
23 Sep, 1985
Nationality:
Saudi Arabia
Location:
Jeddah, Saudi Arabia
You must be registered as a company with a wasl package to view contact information
Seeking a managerial position in financial management field with an organization that values individuals' talent and potential and help to grow career.
Communication, Goal Oriented, Leadership, Problems Solving, Work under pressure, Creative Thinking
Education
• 2010 - Masters, Finance
Monash University/Australia
( GPA: 75%/100 )
Melbourne, Australia
Professional Experience
• Accounting Manager, Procter & Gamble
Date Employed: Jun 2013 - Current
Jeddah, Saudi Arabia
// Roles & Responsibilities:
• SAP Access Approver
• Banks Relationship Manager
• Company Balance Sheet review
• Dammam and Jeddah plants Fixed Assets Manager, Accounts Payable manager
• Developing Jeddah P2P process to meet all payments targets
• Accounts Payable Manager, P&G Dammam Plant
Date Employed: Jan 2013 - Jun 2013
Dammam, Saudi Arabia
// Roles & Responsibilities:
P2P: Leading Dammam P2P (purchase to payment) project from finance side to streamline P2P end to end process in order to bring significant improvement in POT/MIR key measures. Opportunities/outages are addressed to ensure P&G Dammam suppliers are paid on time. The project is still in progress at last stage of execution (action plan being implemented).
• Finanacial Analyst/Finance Manager, Procter & Gamble
Date Employed: Feb 2011 - Dec 2012
Jeddah, Saudi Arabia
// Roles & Responsibilities:
• Provide financial leadership to AP Dish Care and PGP business team in decision making and innovative planning to maximize the sales & profits
• Leading / preparing quarterly / annual BPE's (business Update / forecast) for assigned businesses in line with regional headquarter (Geneva)/global business unit guidelines
• Represent Finance at monthly commercial 'demand planning / forecasting' and 'gap fill' meetings for assigned business
• Leading pricing strategies with business team and issue pricing structure to marketing, CBD team to be shared with distributors for implementation
• Control & coordinating with AP accounting team to control MSA Advertising and brand support expenses for assigned business and ensure spending are in line with agreed plans
• Assisting in NPV/Pay Out as needed to carry out pre & post event analysis for major business initiatives & promotional spending
Skills & Languages
Arabic, Native
English, Fluent